Weekly Events - free entrance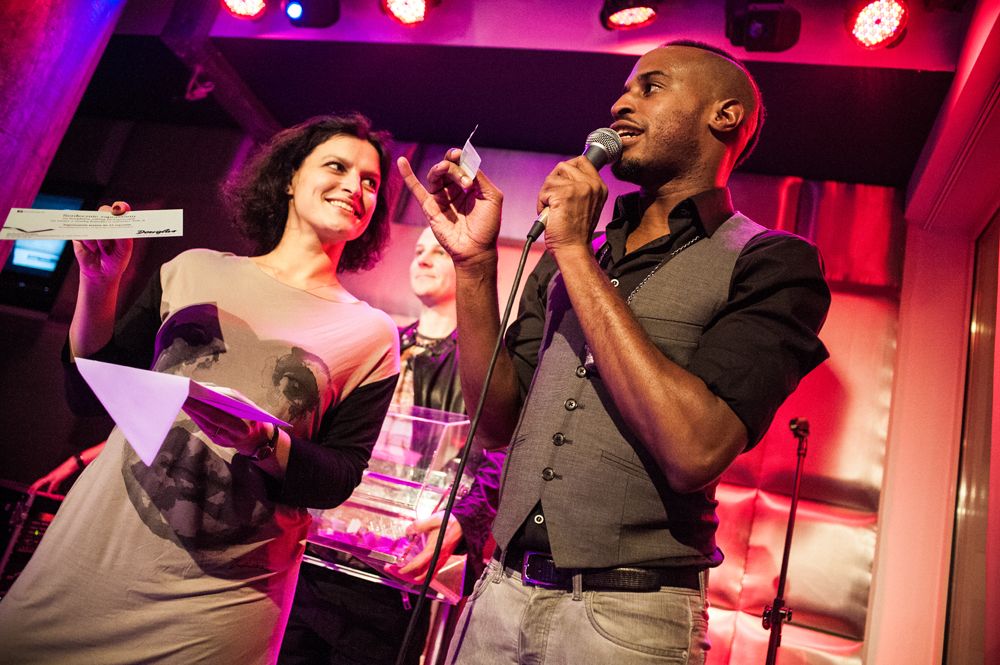 LADIES' NIGHT / Thursday

Every Thursday of the month we invite all Ladies for a special night full of attractions: free welcome drinks, attractive gifts, accompanied by a vocalist on the stage.

Come and enjoy workshops , live music , interactive performances and activities just for the Ladies at SomePlace Else Warsaw.

Start at 7:00 pm.
Check our events calendar on which Thursday is planned next Ladies' Night.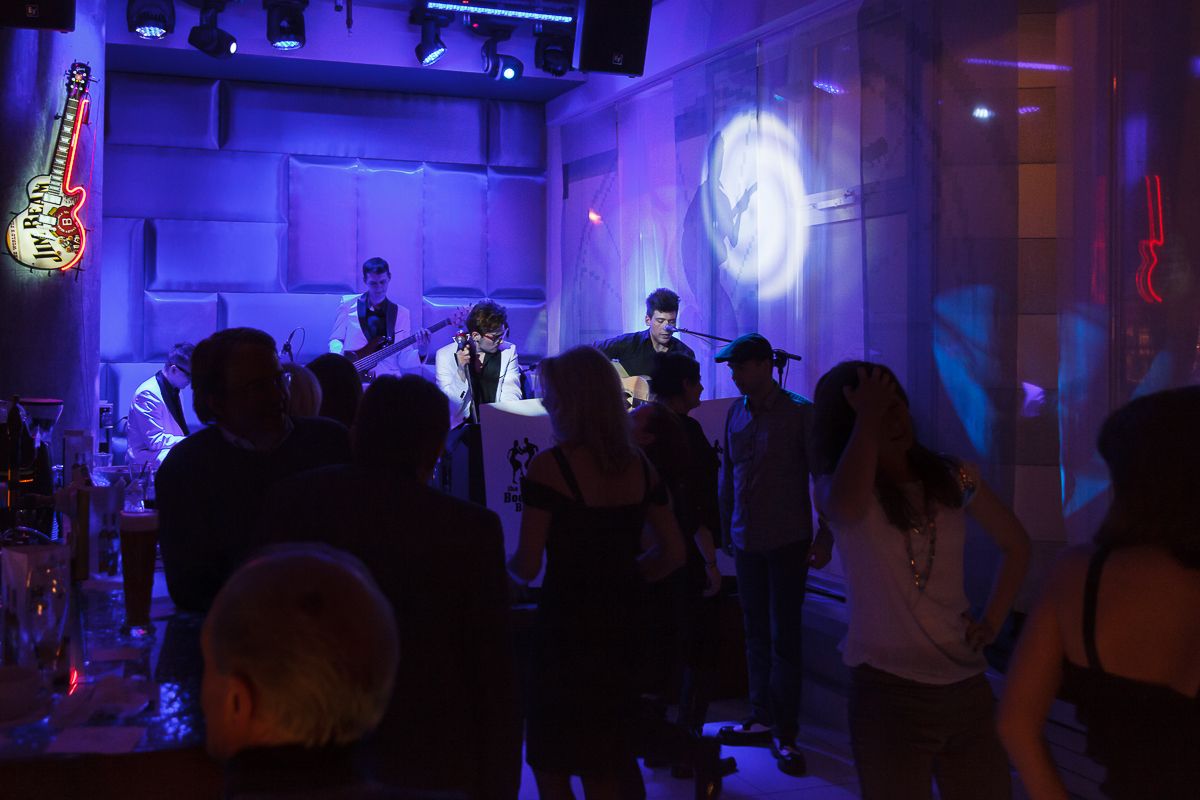 100% LIVE MUSIC / Friday & Saturday

You might have heard that, on Fridays and Saturdays, SomePlace Else offers the best live music in town! It has been doing this for several years, every weekend. Enjoy our original music mix.
The best professional cover bands provide unforgettable mixes of funk, rock, pop, disco and other genres. Classic hits from the past come along with the latest songs that we all love. 100% Live, 100% Satisfaction!
Our Artists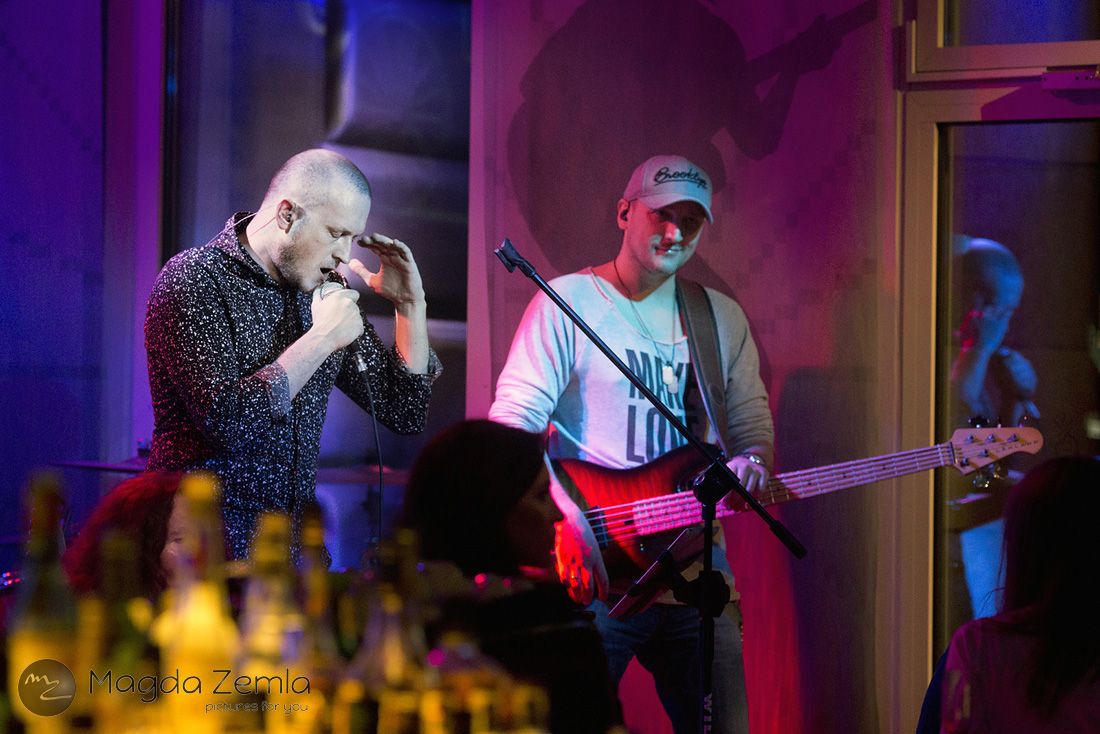 Bohika

is a POP and ROCK cover band delivering outstanding energetic and unforgettable experience.
Leader, Peter Karpienia – Laureate "Got Talent" (Polish edition), Laureate "Hit on Air", Finalist in Irish TV Series "You're a Star" where he worked with Justin's Timberlake vocal coach and Van Morrison band
musicians.
Guitarist Bogey Topolski is one of the finest Polish guitarists and European Blues Parliament member.
Rhythm Section: Rafal Lemieszko (bass) and Peter Mikulski (drums) are laureates of the biggest and most famous Polish Songs Festival in Opole.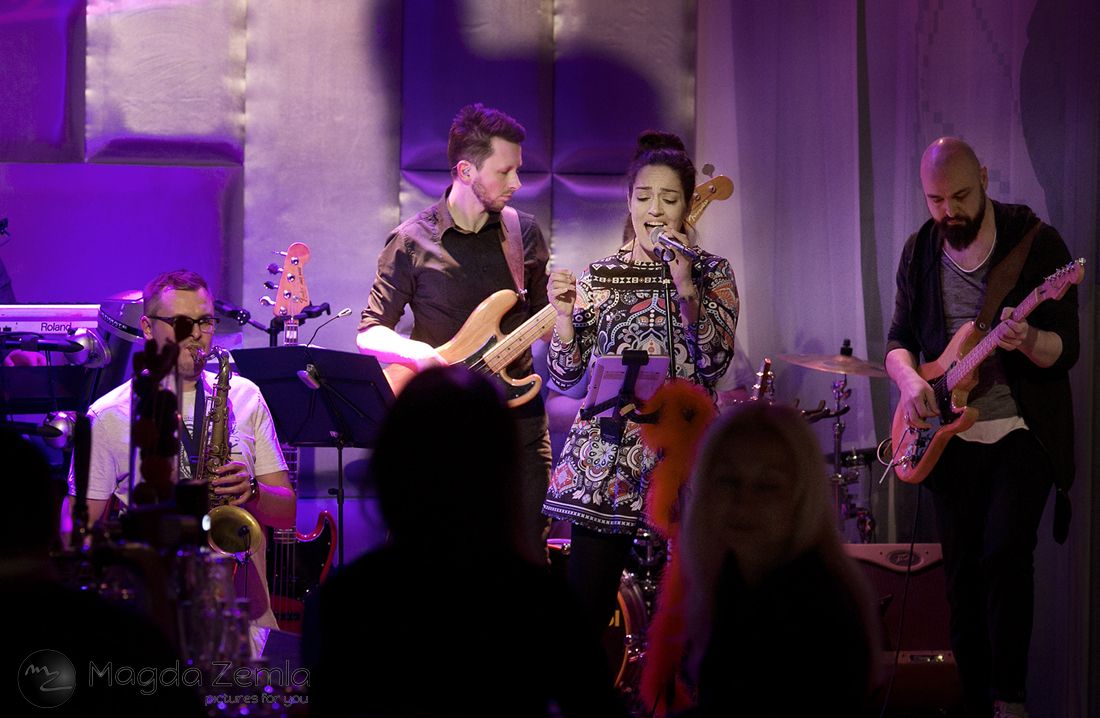 Nocny Koncert & Friends

Go-ahead musicians with vast experience on stage, in studio and on TV.
Even though they perform mainly covers of their favourite artists, they also work on their own material. Each of their performances is a combination of stylish music, live concert atmosphere, fun and energetic show.
According to many individuals and institutions, they are one of the most interesting music bands in Poland. Their motto is: "Nocny Koncert - no fun without us".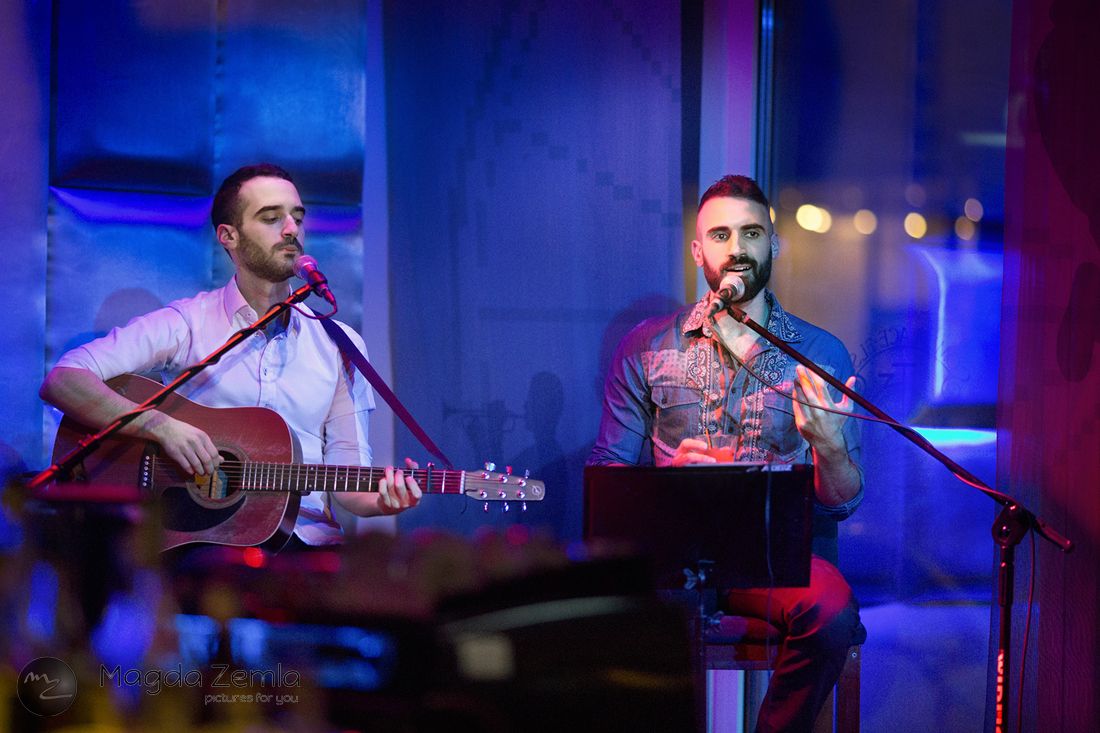 Sami Harb

Was born in New Jersey, USA and has been singing in musical theaters and talent expositions from an early age. He moved to SOpot, Poland to start a band called "The Harb Brothers" with his brother Munir Harb and gained the experience he needed to perform in the talent television show "The Voice of Poland". He finished as semi-finalist and now spends his days writing music and performing aroun Poland.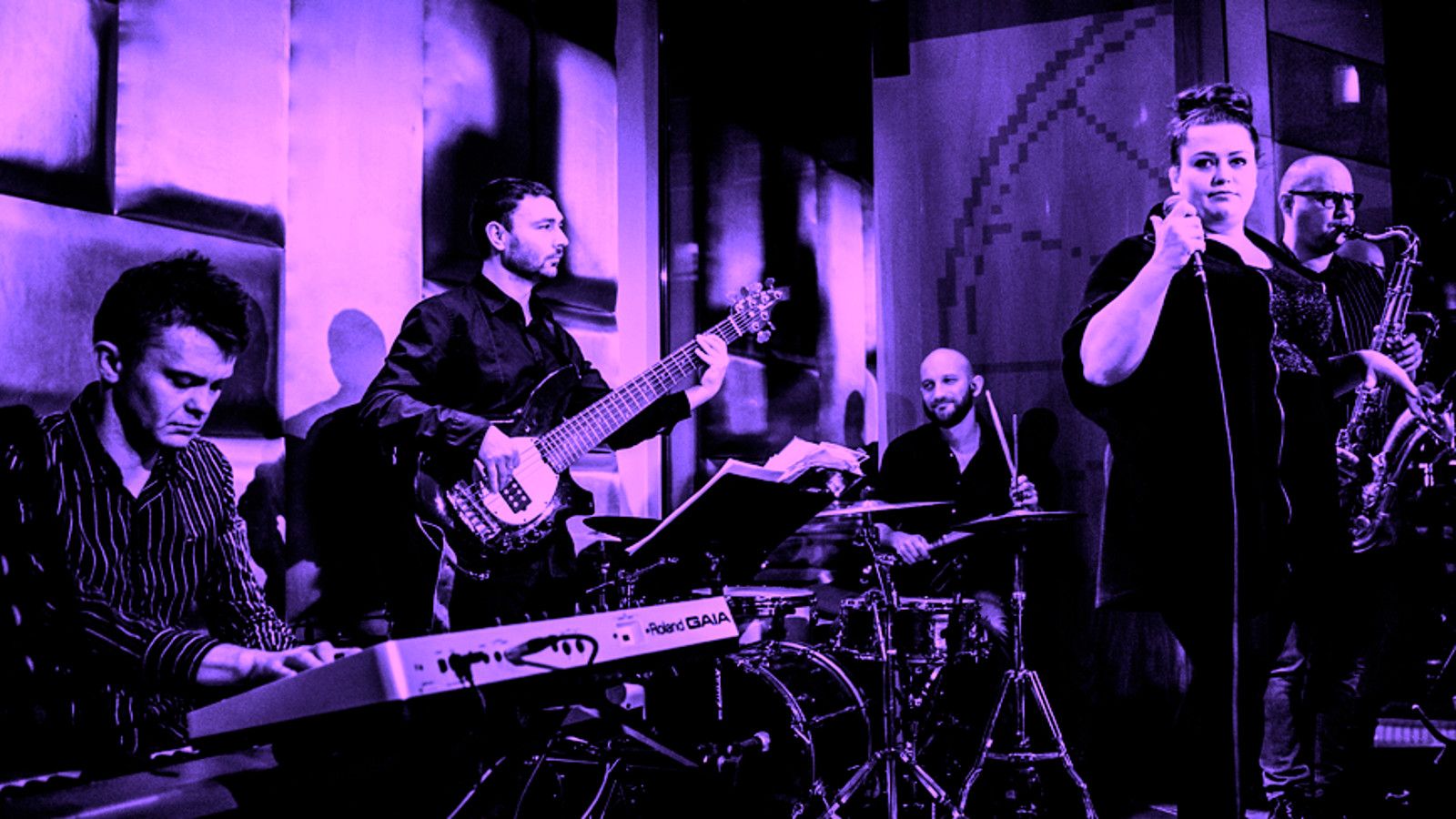 Jazzy Bell
The group consisting of fantastic personalities inspired by various music styles. The musicians of the band work with many of the main Polish pop artists on a regular basis. A carefully chosen repertoire, great performance, and original arrangements guarantee unforgettable fun. The distinctive feature of the band is the charismatic singer Gosia Janek.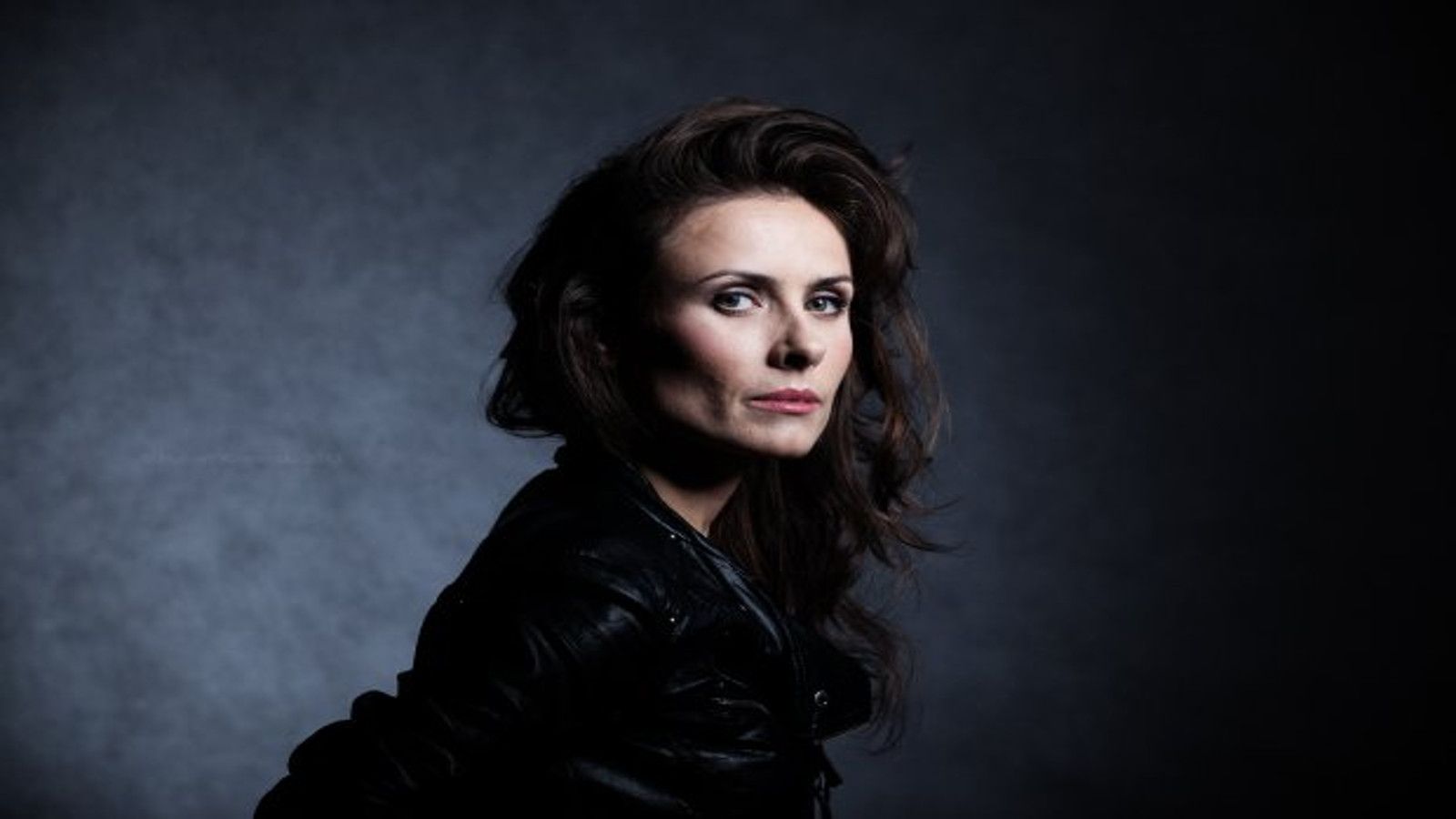 An artist who knows how to combine extraordinary charisma with remarkable subtlety. Her strong personality and unique, musical sensitivity make for a performance that is not to be missed. Her voice might be familiar to some of you from the Orange commercial that uses her song 'Every little thing'. She has also participated in the 3rd season of The Voice of Poland.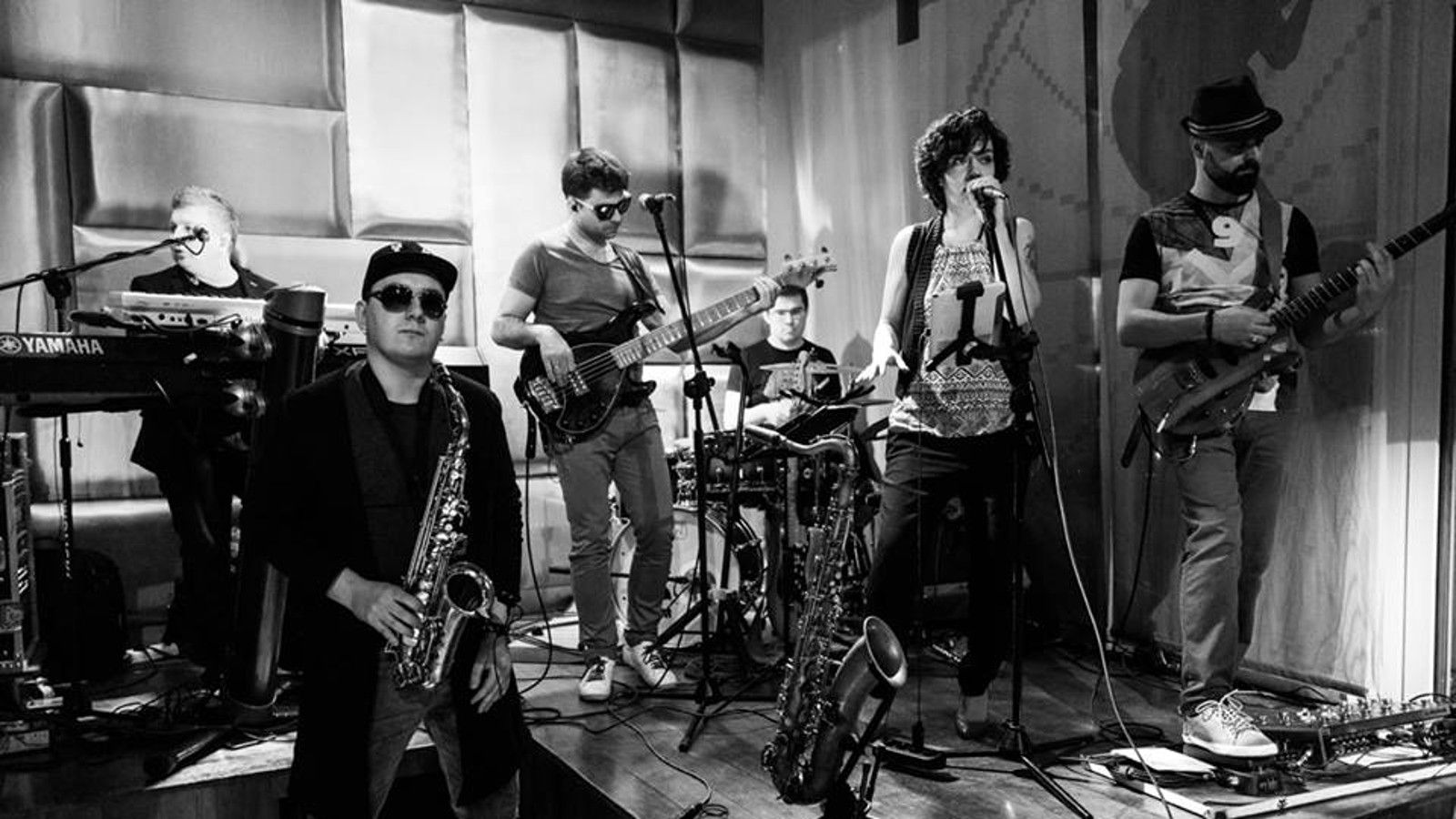 Nocny Koncert
Guarantees tasty music, magnificent atmosphere, unforgettable fun, and an energetic show. This audacious band consists of professional musicians with both stage and TV experience. 'Nocny Koncert' plays an explosive mixture of Polish and international hits - only live and only to make you dance.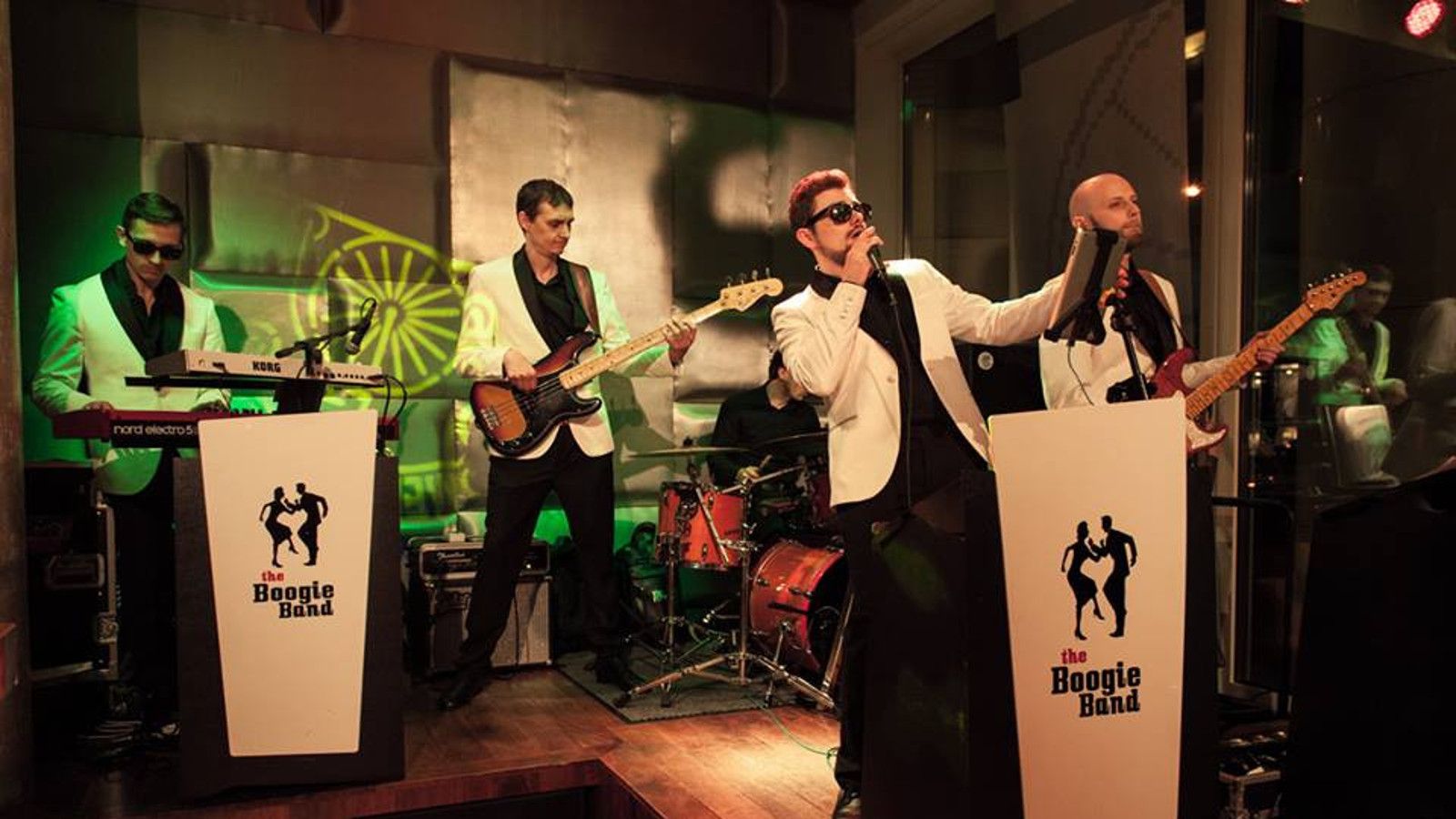 Boogie Band
Truly energetic band. The audience can't resist their charm and immense sense of humor. The reaction can be seen on thedance floor. During their performance you will hear hits from the 60's artists such as: Paul Anka, Roy Orbison, Elvis Presley, the Temptations, and also contemporary hits of such artists as: Adele, Rihanna, Maroon5, and Wanted.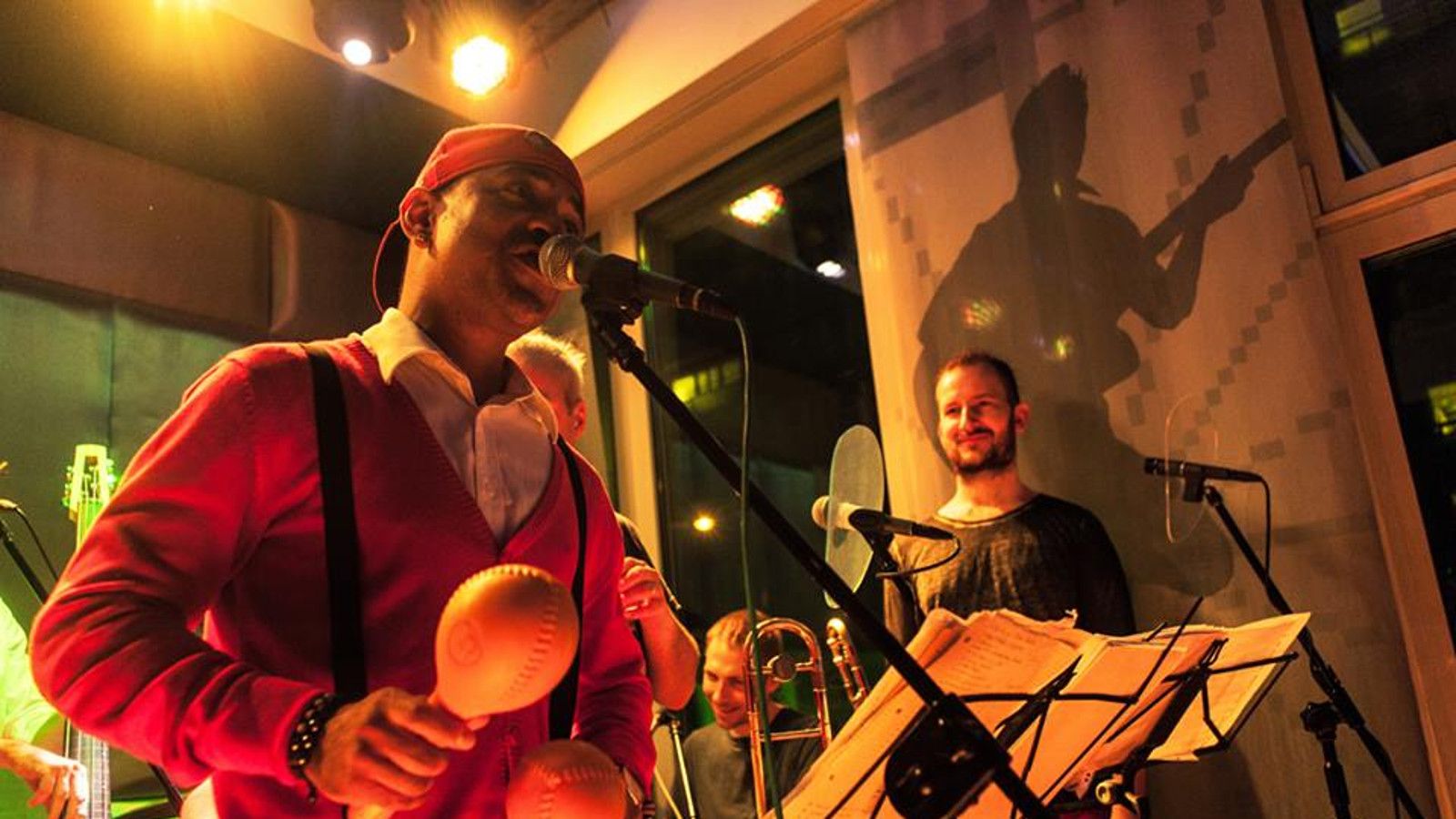 Salsa Central
That is a true Latino heat coming from the stage, unforgettable music sensations and an amazing band that will make you dance like never before. The songs performed by Salsa Central are a precise selection that
could be envied by the best DJs. An unbelievably good rhythm section, trombones, timbales, congas, bass, and piano provide the authentic sound.The band's repertoire consists of a wide variety of Latino hits, starting from Havana, ending up in New York, from the 70's up to now.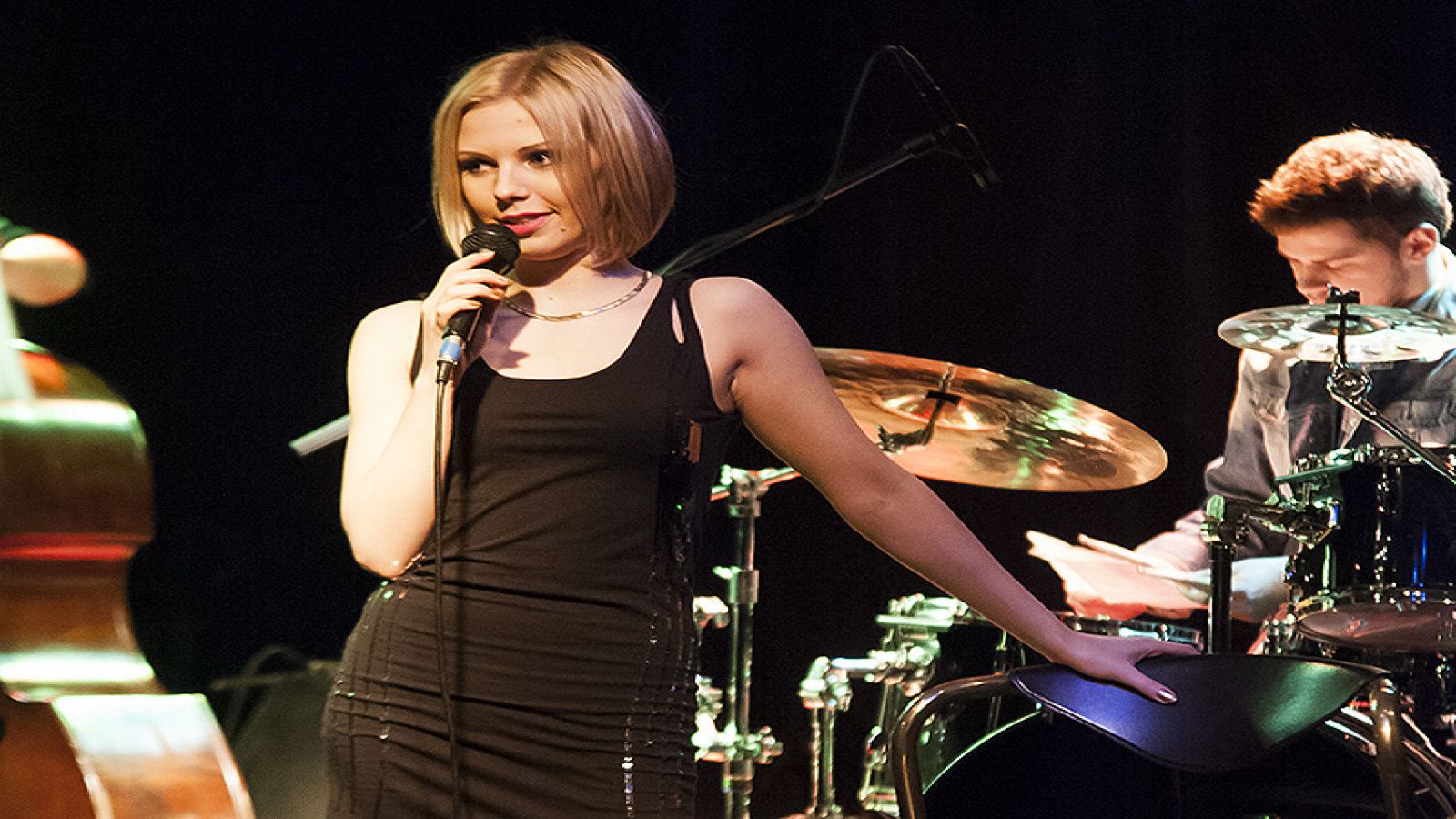 Ewelina Babiarz
Very mysterious, magnetic, and modest artist - singer, actress, and a songwriter, who has already performed on some of the greatest Polish and international stages. Her concerts are a combination of energy, elegance and style, which can't be forgotten. She has won numerous prestigious singing festivals, including the International Song Festival 'Rzeszow Carpathia Festival' and the Festival of Polish Songs among others. Privately, she is a cheerful perfectionist with a great sense of humor.
Monday 12:00 AM - 00:00 AM
Tuesday 12:00 AM - 00:00 AM
Wednesday 12:00 AM - 00:00 AM
Thursday 12:00 AM - 00:00 AM
Friday 12:00 AM - 02:00 AM
Saturday 12:00 AM - 02:00 AM
Sunday 12:00 AM - 00:00 AM